Hi,
On Capital Office (v7) we get this warning on opening:
"Fewer index keys were found than records in: GLBAT_CT (3036578, 3036462, Tag: ACCOUNT) A Database Maintenance should be performed"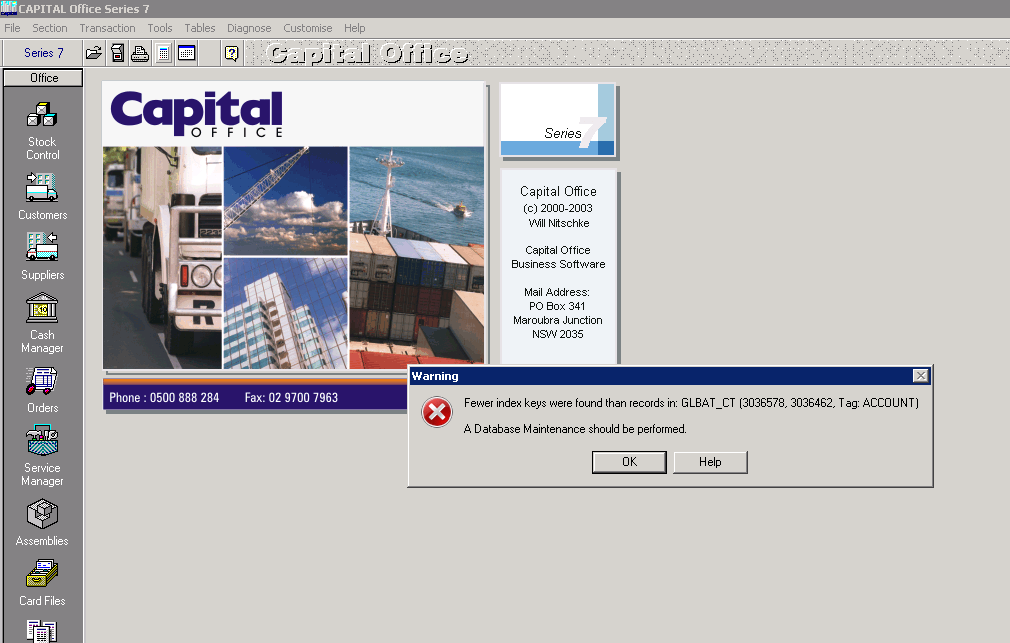 I have performed the regular "Automatic Repairs" from the Windows "Capital Office" and have also tried to repair from the "Database Maintenance" section of the Windows "Installation Workshop". Both of these complete successfully, but do not resolve the issue.
In the past, the way I have fixed this is to run the "Complete Automatic Repair" from the "GL Controller for Windows". Unfortunately, this repair does not complete and fails with "Internal Error 4412":
After this error comes up, the GL Controller application crashes with a General Protection Fault. Launching Capital Office after this gives the same index keys warning (i.e. the fault remains).
Can you please suggest what we should do to repair the database?
Thanks.